Full-Service Remodeling Solutions
At The Remodeling Company, we provide premium renovation solutions to homeowners in Greater Boston communities like Newton, Wellesley, Weston, Brookline, Cambridge and throughout the Greater Boston area. Our elite team is comprised of experienced project managers and supervisors, meticulous estimators and expert carpenters.
We also proudly partner with a terrific group of architects, designers and subcontractors who specialize in high-end residential design, plumbing, electrical, plastering, painting, flooring, tiling, custom cabinetry and millwork, roofing, landscaping, hardscaping, luxury decor and more. These relationships combined with our own expertise enables us to deliver stunning finished results that consistently surpass expectations.
Limitless Design Options
Transforming properties into ideal living spaces for our customers brings us great pride. No matter what vision you have for your home, we have the depth of resources, technical skill and logistical insight required to make it a reality.
Elegant master bedroom suites, chef style kitchens, spa-inspired bathrooms and comfortable home offices are just a few of the concepts we can tastefully incorporate into your design. You can further personalize every aspect of your project with statement features using reclaimed hardwood flooring, ceramic tile, custom built-ins, stone countertops, upscale fixtures, modern appliances, and quality design materials that best represent your taste and way of life.
Committed to Total Customer Satisfaction
When you work with The Remodeling Company, you can expect a seamless and transparent experience. From initial plans to finishing touches, we communicate directly with you to ensure that your project is a true reflection of your personality and lifestyle. Additionally, we collaborate closely with each customer throughout their project to ensure that schedules, timelines, ideas, budgets and expectations are all being met.
A Complete Array of Specialty Services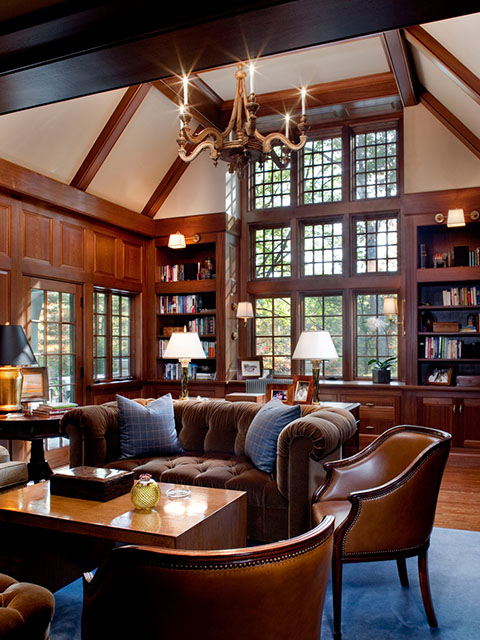 Home Remodeling
Our resources, advanced craftsmanship and relationships with local subcontractors enables us to take on projects of all sizes and technical complexity.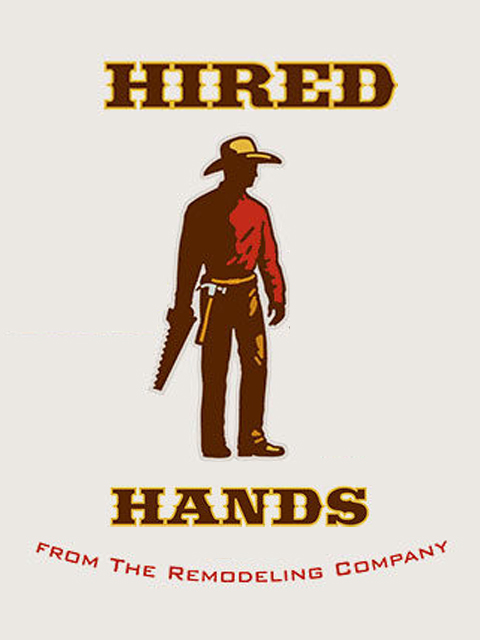 Handyman Services
Our subsidiary, Hired Hands, was created to deliver the same high quality finished work and exceptional experience to customers with any fix-it jobs that need doing.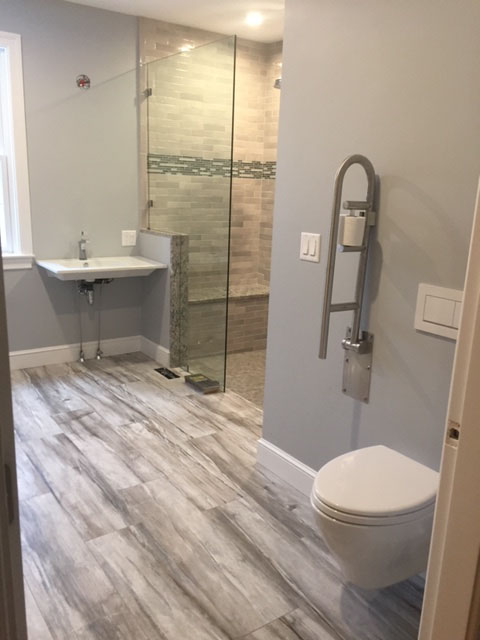 Aging in Place
We help aging adults avoid moving to care facilities by providing renovation solutions that enable them to age in place at their own homes or at the home of a close relative.
See Our Process Through the Eyes of Our Sudbury Farmhouse Remodel