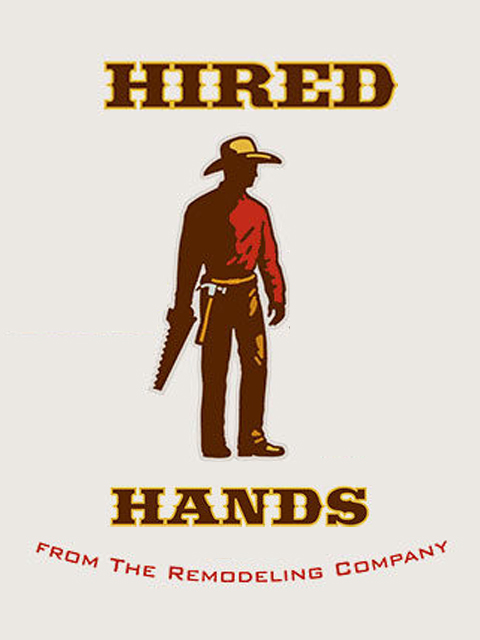 Your Personal Handyman
The Remodeling Company's award-winning crew is available for home and office repairs and maintenance. Hired Hands, a subsidiary of The Remodeling Company, was created to deliver the same high quality finished work, fastidious attention to detail and exceptional experience to customers in Newton, Wellesley, Weston, Brookline, Cambridge, Beacon Hill, South End and throughout the Greater Boston area with any fix-it jobs that need doing.
In addition to carpentry, painting, plumbing, electrical, roofing, siding and other repair work, our Hired Hands division also takes on small projects that enhance and improve your living space.
Diverse Home Improvement and Maintenance Solutions
Are you in need of handyman services? Spring and fall gutter cleaning? Our expertly skilled and fully licensed professionals are ready to take care of all those projects 'you've been meaning to get to'.
Below are brief summaries of the diverse services offered by Hired Hands. If you don't see exactly what you are looking for, please reach out to our friendly staff. We will be happy to discuss the details of your specific projects and create an ideal plan of action to address them.
Carpentry
Peeling siding and exterior trim, leaking windows and doors, clogged and corroded gutters, distressed stairs and rotted decking can compromise the value and durability of your property. Our skilled crews will resolve these and other carpentry issues so that your home or business can withstand New England's entire spectrum of harsh environmental factors like strong winds, extreme temperature fluctuation, harsh UV light, rain and snow.
Replacing existing interior and exterior components like windows, doors, locks and stairs preemptively is an effective way to avoid future damage and enhance functionality. This process can also serve as an opportunity for you to highlight your property's existing style or reinvent it completely.
Plumbing & Electrical
Restore or elevate the functionality of your bathrooms, kitchens and all other spaces that utilize water with our plumbing services. In addition to clearing clogged drains and fixing leaky faucets, our team of elite craftspeople install garbage disposals, laundry equipment, dishwashers, and other appliances as well as luxury plumbing components like jacuzzi baths, walk-in showers and dual vanity sinks.
Odds and Ends
Other tasks you can entrust with our team at the Hired Hands division of The Remodeling Company include window and 'in the wall' air conditioner installation, gutter maintenance and window cleaning. We even assemble furniture from the manufacturer, carefully hang artwork and perform virtually any other handyman service you can imagine.