Fits Your Belongings
Upgrading your closet space makes life easier and more enjoyable, whether you're getting ready for work, packing for a vacation, or preparing for a special occasion. Here are some ways that a custom closet system will benefit your life.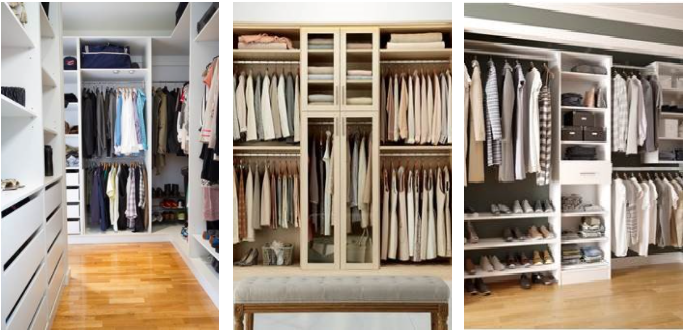 Basic closet designs rarely meet people's needs; a custom closet is built to hold your belongings in an organized way. Depending on your style, you might need more than drawers and shelves than hanging rods. Adding cubbies makes it easier to store small accessories like bags and shoes.
Maximizes Your Space
If your home has high ceilings or a corner that isn't being used, a custom closet can transform unconventional areas into valuable storage. Choose a design with ample shelving, so you can store items you don't frequently use near the top and still access what you need every day.
Adds Property Value
Everyone benefits from awell-organized space, and both real estate agents and prospective buyers know this. While many people focus on kitchen and bathroom remodels to add value, don't forget the potential return on investment of a well-designed closet. This upgrade can help buyers envision how their clothes will look in their newhome.
Streamlines Your Routine
With an organized closet system, everything has its place and you can find the garment you need without wasting time hunting around for it. Having everything in its place and easy to reach will save you time and energy.
Cuts Down on Excess
Messy closets not only cost you valuable time, but they can also cost money. When your closetsbare a messy heap, you can lose track of what you actually own (and end up buying unnecessary duplicates!). A custom closet makes it easy to see what you own and access it quickly and efficiently.