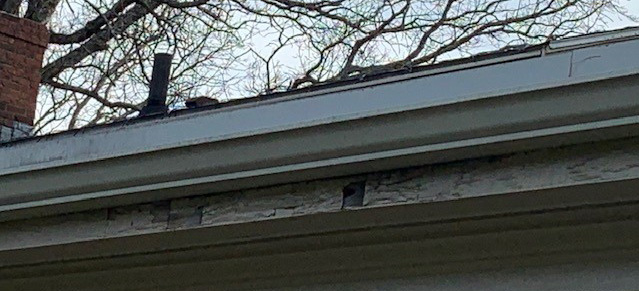 Now is the perfect time for a spring home inspection. We're not talking about the type of home inspection performed by a third party because you intend to buy a home or sell one. As the days get longer, sunnier and warmer, many homeowners are ready to jump right in and tackle home improvement projects. Exterior painting is one of the most common spring projects. But, before you schedule exterior painting, be sure your home is ready.
Take a walk around your home and conduct a visual inspection. Other than the areas of peeling paint (which likely prompted you to think about painting in the first place), what do you see?
Loose or missing shingles
Damaged or rotten siding
Rotted or damaged window sills or trim
Peeling, rotted, damaged or missing fascia board
If you see any signs of aging, damage or rot, these areas must be repaired prior to painting.

Why is fascia board so important?
More than simply an attractive exterior design element, fascia board plays a key role in protecting your home. Essentially it prevents animals, birds and other pests such as hornets from accessing your attic, while also providing support to your gutters. If you see damage to the fascia board, it's most likely due to water back-up from clogged gutters.
Remember, even if the damage looks very minor now, it will continue to deteriorate as it is continually exposed to the elements. In some cases, the damage may be due to destructive pests such as carpenter ants or termites. It's better to identify any exterior issues now, rather than having to invest in more extensive repairs down the line and repainting those areas.
Have you spotted a few areas in need of repair? Our award-winning Hired Hands crew can help with fix-it jobs around the exterior of your home – from repairing/replacing fascia board, exterior trim, shingles, siding and more.